Please enter search criteria

Graduation Information

Congratulations

Class of 2022!

Updated 4/22: SUNY Schenectady County Community College's 52nd Commencement Ceremony will be held on
Friday, May 20, 2022 at 10 a.m. in the SUNY Schenectady School of Music parking lot.

If you are planning to attend graduation you will need to order your cap and gown
in the College Store NOW through March 10th, 2022 The Cost will be $50.00.

Orders can still be place after March 10th but a $15.00 late fee will apply, bringing the total to $65.00

No orders can be accepted after May 16th.

Orders for Cap and Gown can be placed in the College Store anytime during regular business hours.
Payment must be received at the time the order is placed.

for store hours
NEW THIS YEAR Orders may be place Online by credit card only, clicking the link below. Cash and check purchased can only be made in store.



to go to the College Store Cap & Gown page to order.
If your Cap and gown is ordered on or before the March 10th deadline it is scheduled to be available in the College Store for pick up the week of May 9th.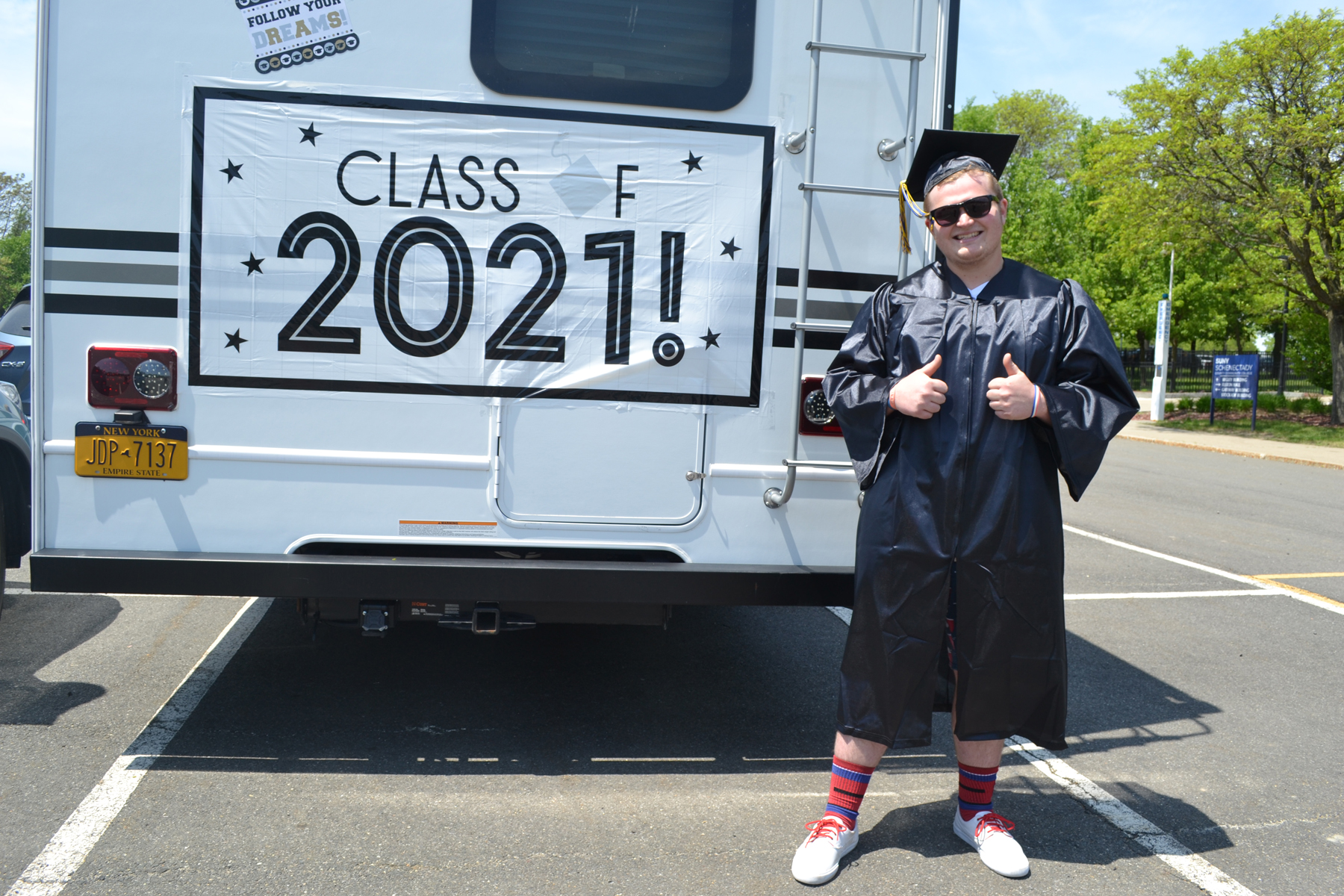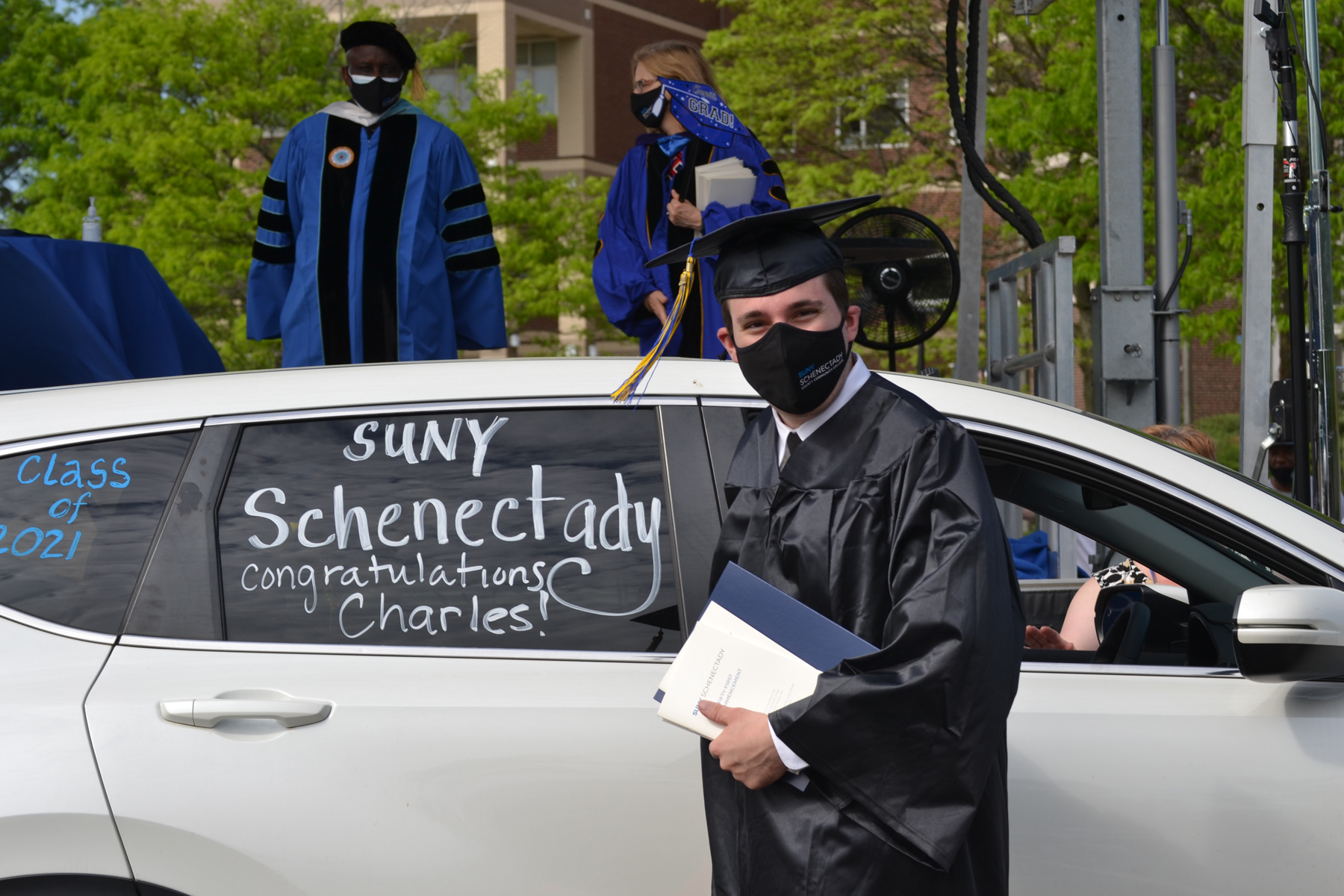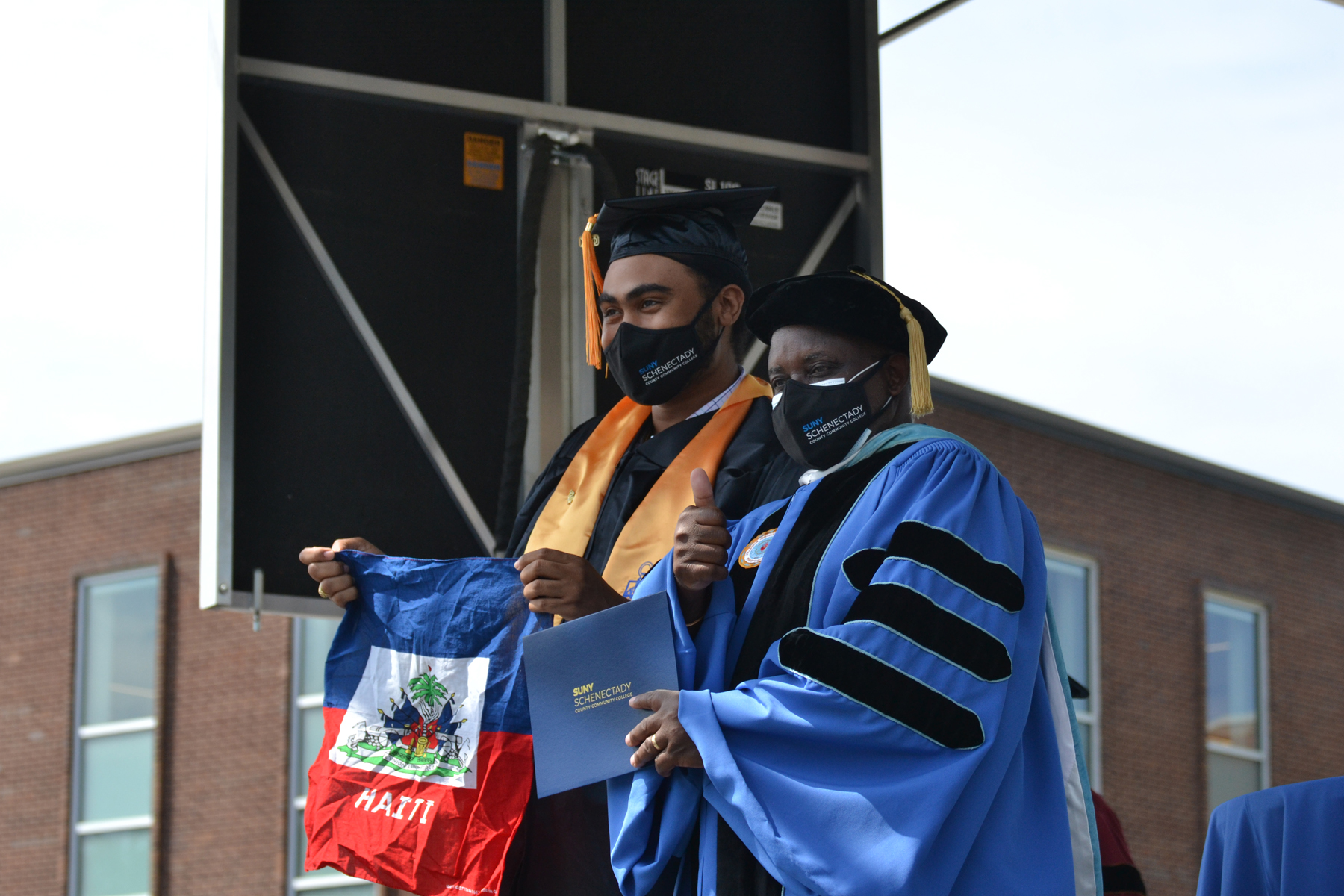 Click Here for more SUNY Schenectady GRADUATION 2022 INFORMATION